Print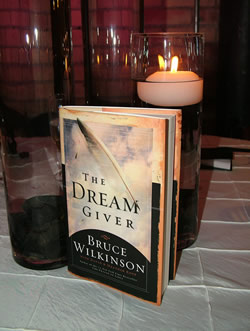 Everyone Has a Dream.
You may not be able to describe it. You may have forgotten it. You may even no longer believe in it. But it's there.
By Laney Cheney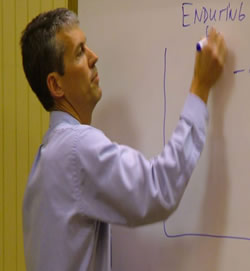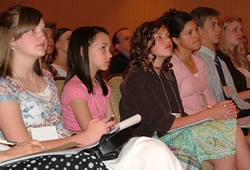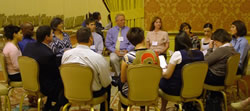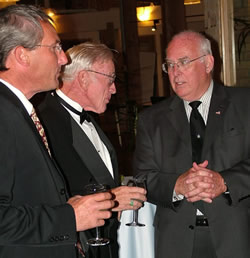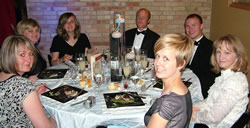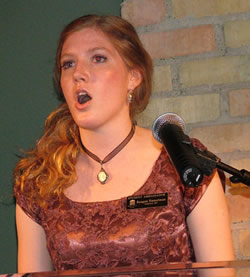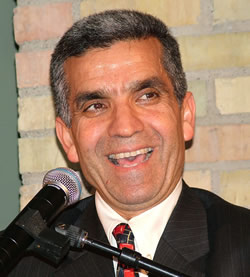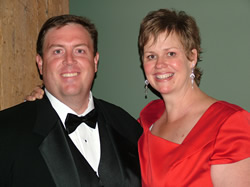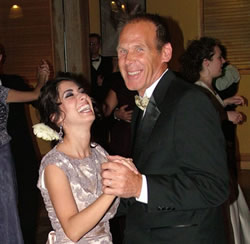 "Not long ago and not far away, a Nobody named Ordinary lived in the Land of Familiar." So begins Bruce Wilkinson's epic story of one man leaving his Comfort Zone to pursue his Big Dream, despite mounting obstacles and dreary wastelands.
As pursuers of our own Big Dreams, The Dream Giver was a fitting theme for the fourth annual George Wythe College fundraising Gala, hosted by the Wokhsape Pte San Philanthropic Society. With a group of over 200 supporters, enlightening workshops and addresses, and a black-tie dinner and dancing, our one and only fundraising event of the year was the most successful yet—with over $93,000 raised!
The event, held May 16th, began with workshops in the afternoon at the elegant Little America Hotel in downtown Salt Lake City. We were fortunate to open with a keynote address from Craig Wilson. Craig is a successful philanthropist and mentor, and he spoke on how to achieve enduring happiness through improving humanity, or, in other words, through philanthropy. The workshops included an introduction to the GWC Monticello Campus and new urbanism by Shanon Brooks, CEO of George Wythe College and Dee Atkin, Community Builder and Monticello Campus Project Manager. Gaylene Hatch, adjunct faculty at GWC and founder of West Wind Seminars spoke on the challenges of building statesmanship among the first nations of North America. Scott Hansen and Andrew Howell, well-known estate planning attorneys, held an informative question and answer session on estate planning; and Curt Bassett, President and Founder of Princeton Social Capital, addressed alternative ways to give charitable donations. In addition to these classes, GWC mentors Andrew Groft, Shane Schulthies, Monica Gardner, and Chris Johnson facilitated colloquia on The Dream Giver.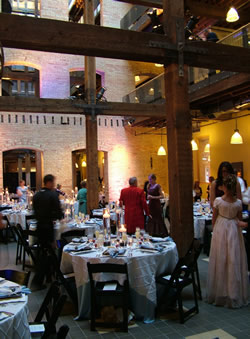 The evening festivities were held at the historic Salt Lake City Hardware Company Building, one of the oldest buildings in Salt Lake City. Constructed in 1908, the building was the largest of its kind west of Chicago. The night opened with a reception and silent auction. The silent auction featured many fine items, including a silk broadside print on the Death of George Washington, a trip to Paris for Bastille Day, and a Disneyland Family Adventure. Thank you to all of our supporters of the silent auction, both those who donated items and those who purchased them.
An Asian fusion dinner, catered by Culinary Crafts, followed the reception. Each table was hosted by one of our Student Ambassadors and Lord Boris Roberts served as Master of Ceremonies, announcing the courses and catering to everyone. His British accent and comfortable humor were a nice touch to the meal.
During the meal, guests heard from GWC students and their experiences as statesmen. Meghan Schulthies told of introducing Thomas Jefferson Education in Uganda. And Tatiana Milne explained her involvement in spear-heading a community effort to reduce the exponentially increasing property taxes in her area. Sara Patterson, the youngest philanthropist of the event, told of her project as a twelve-year-old to fill a table at the Gala with other young philanthropists—totaling a donation to GWC of over $3000 from six youth under the age of 16. And, of course, it wouldn't be a GWC event without musical entertainment from one of our many musically talented students. Guests were pleased to hear freshman Reagan Hanselman sing O mio babbino Caro from the Puccini's opera Gianni Schicchi accompanied by accomplished pianist and GWC senior Emily Black.
Each year, GWC presents its Statesman of the Year award during the Gala. This year we were pleased to present this distinguished award to Dr. Mansoor Emam, director of the Maliheh Free Clinic in South Salt Lake. With the assistance of philanthropist Khosrow B. Semnani and construction company owner John Holmes, Dr. Emam opened the clinic to provide free service to people with low incomes or no health insurance. "Our intent is to give the best quality medical care without expectation or charges," he said, "We believe that health care is a right, not a privilege." In the true spirit of philanthropy and statesmanship, Dr. Emam and the Maliheh Free Clinic have increased the well-being of humankind and promoted human welfare by providing free health care for over 30,000 patients in their three short years of existence.
After dessert (berry compote over a meringue cloud drizzled with chocolate—heavenly) , Dr. Oliver DeMille concluded the evening with his insights into The Dream Giver and how it can help us conceptualize our pursuits of our own Big Dreams or life missions. Our own epic journeys will include opposition, a period of hard work, and an insurmountable test which can only be overcome by a miracle; but through following the path and never letting go of the dream, we will reach our destination .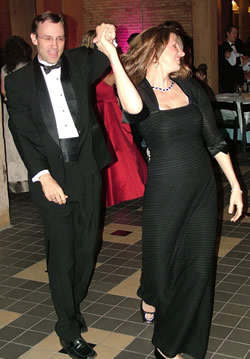 Following the keynote address was dancing to a live band. Many stayed to swing, waltz, salsa, or just boogie. What a lively and fun way to end an enlightening and beautiful afternoon and evening! True George Wythe College style: work hard, play hard.
Due to the talents and many hours of hard work of our Gala Chair, Symbria Patterson and her dedicated staff and volunteers, the event was a true success. George Wythe College extends a very special thank you to our loyal supporters who make it possible for us to build men and women of virtue, wisdom, diplomacy, and courage who inspire greatness in others and move the cause of liberty. We have said it before, but we can't say it enough: our mission of building statesman is only made possible through the generosity of our donors. Thank you, thank you. Our gratitude cannot be fully expressed, but we hope you know of our sincerity as we extend it.
We hope you feel a sense of accomplishment in helping us raise $93,000—which far exceeds the amount raised in previous years. Thank you for moving us forward as we leave the Land of Familiar in pursuit of our Big Dream. And whether you join us as student, mentor or board member, we hope that your philanthropy to George Wythe College moves you forward in pursuit of your Big Dream as well.
Remember, in the words of Bruce Wilkinson, "Whatever you feel is true or not true about you today, you were made to be Someone Special, someone with a Big Dream beating brightly in your heart. And the world is waiting for you to begin your journey. Your horizon is full of promise. Another Big Dream is out there waiting for you, and if you don't pursue it, something important won't happen."
Next year's Gala will be held on May 30, 2009. Mark your calendars now!
Mrs. Laney Cheney is the Vice President of Resource Development at George Wythe College.