Print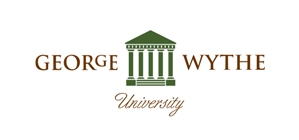 We invite you to attend our

Open House
in
Salt Lake City
Friday, November 2, 2012
From 5:30 pm to 8:30 pm
keynote address by
Dr. Michael Platt
the intelligent design of god
in the declaration
Lecture begins at 5:30 pm
Open House 7:00 pm - 8:30 pm
Special Remarks 7:30 pm
Lecture held in Wasatch Retreat and Conference Center, second floor
Located at 75 South 200 East in downtown Salt Lake City. (Park one block away at George Wythe University, where we will return for our Open House. See address below. Some parking is also available at the Wasatch Center. View map.)

Open House held on the George Wythe University campus
Located at 275 E. South Temple, suite 150. Parking is in the rear of the building. (View map.)


As election day nears, it behooves us, the citizens of the United States, to recall the principles upon which this nation was founded in 1776. As Dr. Platt invites us:

The words of the Declaration are the hills from whence cometh our national strength; like a staff they have supported us; like a rod they have chastised us; and may they be the cup that will run over almost forever, if we remember them and, remembering them, understand them, and understanding them, live them. Let us begin to see what they say.


About Michael Platt
Dr. Platt studied at Deerfield, Harvard (BA), Oxford, and Yale (M. Phil and PhD). Over the years, at Dartmouth College and the University of Dallas (directing it's Philosophic Institute), in Germany at Heidelberg and Greifswald, and in Austria at The International Theological Institute, he has chiefly taught Politiccs, Philosophy and Literature but also Biomedical Ethics, Theology, and Rembrandt, and lectured widely in America and Europe. His work, chiefly on Shakespeare and Nietzsche, has been supported by St. Johns College (Santa Fe), the National Endowment of Humanities, and the Alexander von Humboldt Stiftung (Germany). When not teaching on campus, Dr. Platt resides with his family in Fredericksburg, Texas and in East Wallingford, Vermont. (See the George Wythe University website at gw.edu for Dr. Platt's full biography and some of his writings.)
Print