Print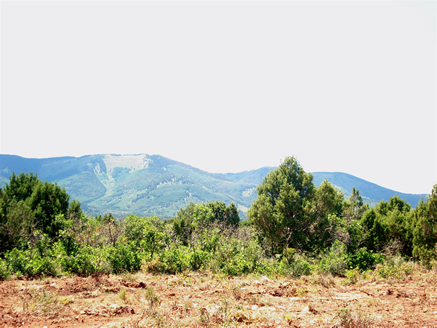 A New Summit to Climb
by Laney Cheney
Some of you have memories of George Wythe College in its early days—studying Montesquieu, Shakespeare, and Jefferson in a small space under a dentist's office. If you joined GWC after 2005, those days of colloquia discussions accompanied by a dental drill are completely foreign. In October 2004, GWC made an announcement: by the following January, George Wythe College would occupy a brand new building complete with library, classrooms, offices, and, well, space. Shanon Brooks displayed a photograph of the building stating, "This is your new campus!" The announcement brought cheers from the crowd of nearly 300 attendees. Then Dr. Brooks continued, "Now we just have to fund it."

Needless to say, and despite the odds, the goal was realized. In less than two months GWC supporters donated $350,000 in cash and pledges and the empty shell was framed, sheet rocked, painted, and furnished in only six weeks. From a professional fundraiser's perspective, the success of a campaign to raise money for a building without a current, consistent donor base is practically unheard of. With very few resources and homegrown expertise, it seems nothing short of a miracle that we now operate from this building.

Today, we face a new mountain, not unlike the one we climbed and surmounted in 2004. Less than two years ago, generous donations and sound fiscal management made it possible for us to acquire 520 acres of land in Monticello, Utah at the base of the Blue Mountains. In 2007, GWC announced its plans to build on the land and unveiled preliminary drawings of the future campus. Strangely similar to our unveiling of the building in Cedar City, we present to you our big dream and state, "Now we just have to fund it."

Fundraising efforts in 2008 have brought in enough funds to move us forward in this goal. The Philanthropic Society Fundraising Gala at the Salt Lake City Hardware Company in May was our most successful Gala in four years, bringing in over $93,000. Our Build the Campus campaign, which allows donors to pace their yearly giving through monthly donations, combined with our Brick by Brick campaign have raised enough from our donors to make it possible for the campus to take shape. The land currently has over three miles of roads defining the area. GWU sponsored Youth for America on the land utilizing our new pavilion and restroom facilities. In addition, our architectural team has drafted drawings and computer images of the buildings and housing in surrounding areas, and our developers are in frequent communication with the city working out details of water rights and entitlements.

Our website has a slideshow with photographs and drawings depicting how our new campus will look. The campus will include gardens, courtyards, fountains, and brick edifices patterned after those of Cambridge and Notre Dame. A beautifully illustrated book compiled by the architect illustrates and describes the concepts that will be the guide for all campus development. A PDF version called "Charrett Book 2008" is available online for you to view. The classic buildings will be further enhanced by the beauty of the land. Monticello and the surrounding area boasts of a golf course rated in the top 5 in Utah, Montezuma Canyon, Abajo Peak (at 11,360 feet), and many other beautiful sites—all within eight minutes of travel from our campus! Take a moment to look at the gorgeous photographs on our website; you won't be sorry you did.

Truly this is a big dream! And now we just have to fund it! We extend a special thank you to our donors who have brought us this far. We would not be where we are today without you! And we will not be able to get to where we want to go without more of you. So those of us at GWU extend an invitation to all who believe in this mission to help us grow—help make this big dream a reality by joining our current donors! Contact us at 435-586-6570 or fill the online forms to donate monthly or for an inscribed brick and move us closer to erecting the first building on our land next summer! One day you will stand in the midst of a courtyard looking up at the building where your children or grandchildren are pursuing a leadership education and know that you made it possible for them to be there!

From the basement of a dentist's office, to a building on a frontage road, and soon to a campus in the mountains—George Wythe University continues to grow! One day we will look back and be amazed at its growth and the impact its graduates have had on the world. And once again we will know that it is nothing short of a miracle.
Laney Cheney is the Vice President of Resource Development at George Wythe University.

Print