Print
Calling all Adventurers to Cross the Atlantic
Imagine yourself standing on Tower Bridge in London. You look out across the Thames and see the Tower of London built almost 1000 years ago by William the Conqueror. You see Westminster Palace where the House of Lords and the House of Commons continue the tradition of representative government established by the Barons in 1215 and say a quiet thank you to them for the tradition of freedom they established for our time.
Close your eyes and you are transported back to old London where the sound of yelling merchants, rambunctious sailors docking ships, noisy cart wheels bouncing along the cobblestone streets, performers calling for audiences, and where even beggars and dogs joined the fray in assailing your senses. Opening your eyes you hear the modern sound of honking cars and the constant rumble of traffic, the voices of tourists and the music of a street dancer; and you realize that London remains very much the same as it was a couple hundred years ago.
Dr. Andrew Groft is adding a third bus to the 2009 European Excursion! It is still possible for you to claim a seat in a great adventure. There are limited openings and so act quickly to take advantage of a grand tour.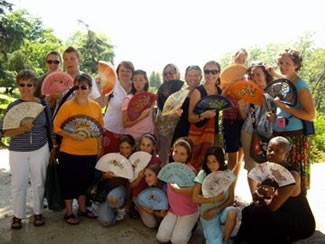 You will make friends and meet history in a way that few who travel get to experience it. In just one month, you will see, touch, and listen firsthand to the big picture of Western history. As Emerson said, "all history is autobiography." By going to Europe, we begin to understand our own story of life. The mentored journey is unique because tourism changes to human discovery, and hundred-year-old churches become the setting of vivid action sequences.
Look closely at the day-by-day itinerary and you will be amazed at how many once-in-a-lifetime adventures we are going to experience for such a reasonable price.
This trip is going to be even better than the last two European Adventures that Dr. Groft has sponsored! To view the day-by-day itinerary and see more information on reserving your seat, go to www.gw.edu/europe2009.
Next thing you know you will be walking down the streets of the beautiful Seine River in Paris. You will stop in front of the May Courtyard of the Palace of Justice where royal French prisoners waited for the carts to come take them to the guillotine during the French Revolution and across the street; you will see the Rose Window of the Notre Dame Cathedral—a monument to God. Finally, you will open your mind and your heart and wonder at the contrast between mercy and justice held on one small isle in central Paris. This experience can occur in many different countries and places on our journey.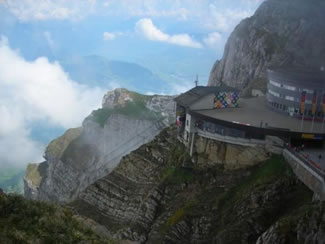 We invite any fun-loving and educationally minded adults and youth to adventure to England, France, Switzerland, Germany, Italy, the Mediterranean, the Adriatic, Greece, the Greek Isles and Turkey.
If you would like to come with us in 2009, please reserve your space by sending a check or money order in the amount of $595, along with the reservation form found on-line (www.gw.edu/europe2009), to:
Dr. Groft: 2009 Europe Adventure
970 South Sage Drive
Cedar City, UT 84720

Print