Print
Highlights from the
GWU Commencement Ceremony 2013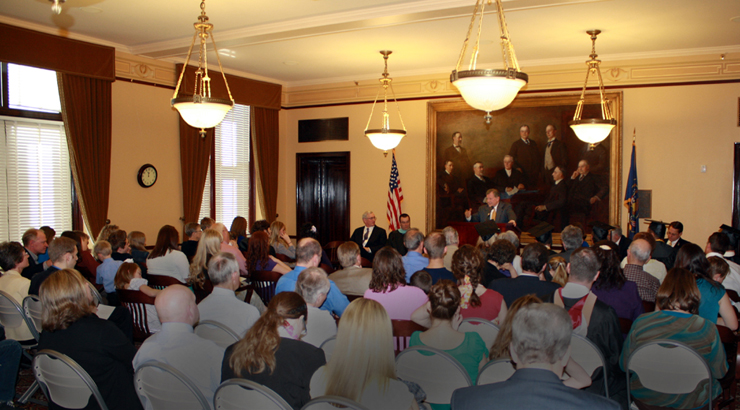 This year's graduation ceremony was held in the Capitol Board Room, adjacent to the rotunda in the Utah State Capitol.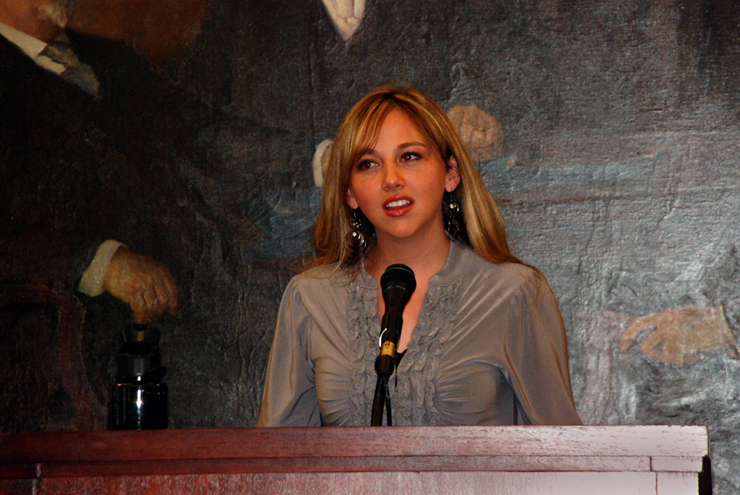 GWU student Chelsea Robson delighted the audience by singing both the National Anthem and a special musical piece midway through the program.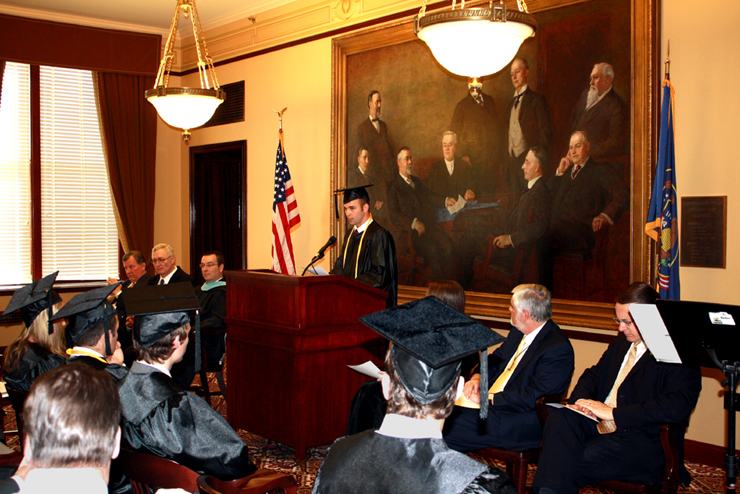 Valedictorian Zack Jones gave an inspiring speech on the value of statesmanship, past and present.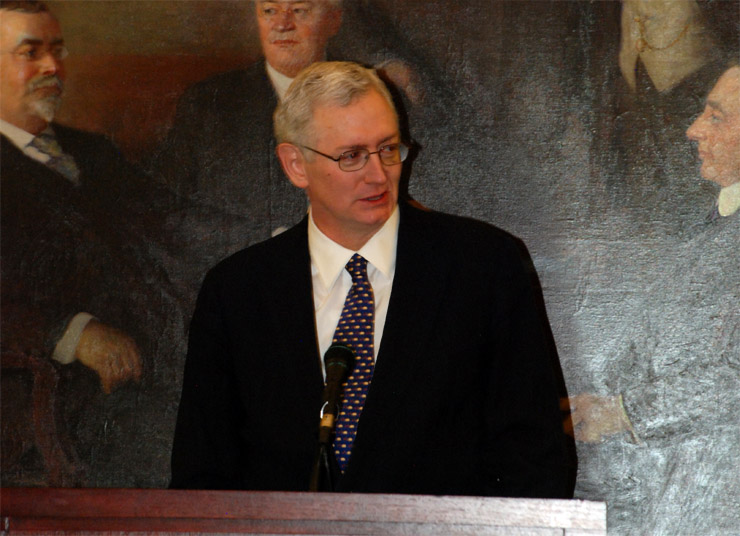 Special guest speaker Dr. Ashby Boyle II shared points of advice he received when he became an adviser to President Ronald Reagan, translating them into principles to guide GWU graduates as they move forward to serve their fellow man.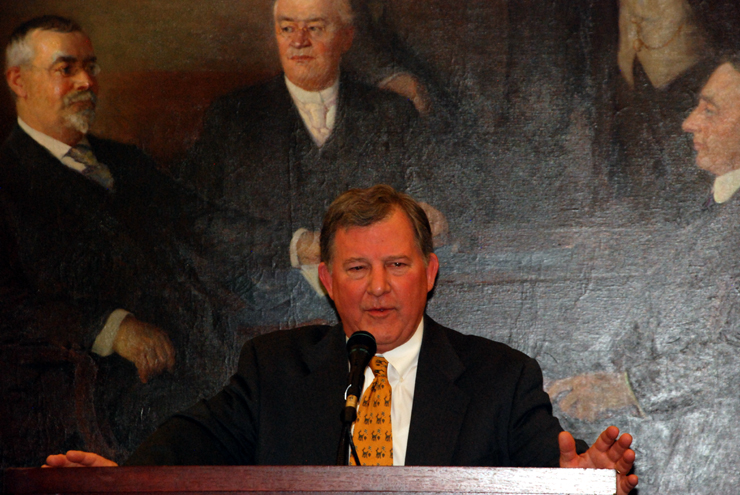 Former congressman Chris Cannon spoke about the need for virtuous leaders, sharing stories of such people presently rising up to move the cause of liberty both in America and around the world.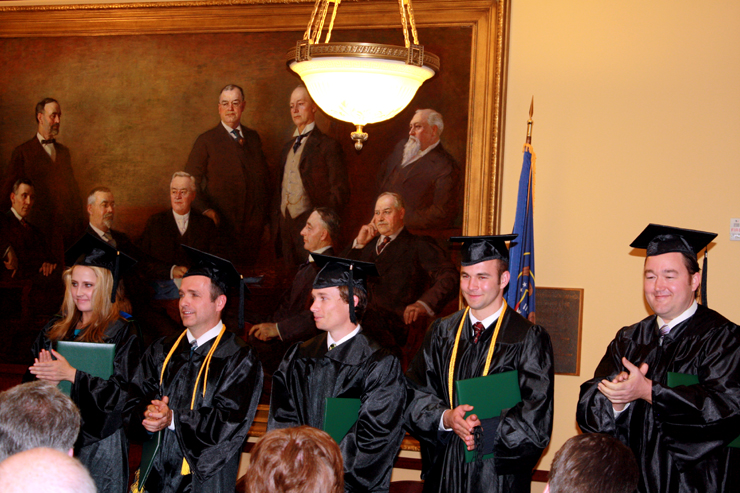 2013 Graduates receiving a Bachelors of Arts degree in Statesmanship: Eric Farnsworth, Zachary Jones, Nicholas Lawrence, Blaine Rindlisbacher & Aurelia Stewart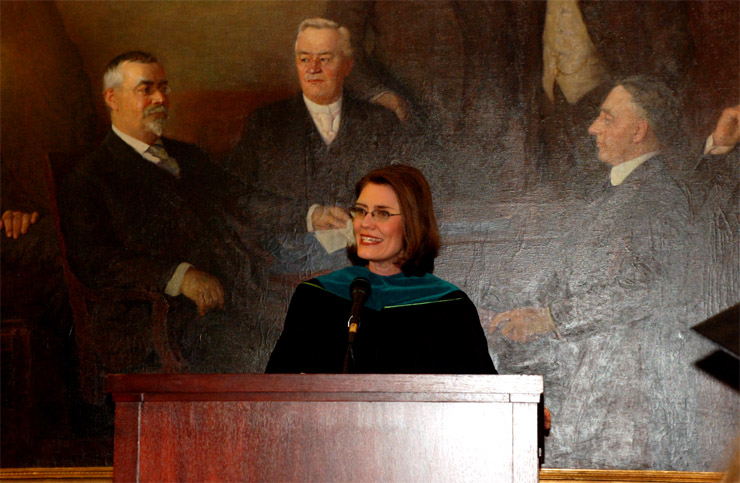 The ceremony concluded with a speech by Julie Earley from the Board of Trustees on the need for humility among leaders.
Print